Performers – Marjo Selin, Sanna Kaisa Sundström and Ina Niemelä Dramatisation – Outi-Maria Takkinen
Director – Sami Nieminen
Choreographer – Marjo Selin
Composer and sound designer – Sanna-Kaisa Sundström
Set designers – Ina Niemelä and Camilla Pentti
Sewing and building – Oona Niemelä
Audience work – Kiti Hakkola and Outi-Maria Takkinen
Production –Vattumadon talo ry/ Outi-Maria Takkinen and Ina Niemelä, Rasa Collective/ Marjo Selin

The production has been supported by the City of Helsinki Cultural Office, the Finnish Cultural Foundation, the Central Arts Council of Finland and the Wihuri Foundation.

Premiere in STOA 7.9.2016.
The frog, the dragonfly and the caterpillar live in the vegetable garden. There is light, there are clouds, there is water – and then there's winter. This production invites children and adults into the vegetable garden as well, so they can play and make music.
The inspiration for this performance is the poetry book All is well in the garden, written by Jukka Itkonen and illustrated by Camilla Pentti (publisher Lasten Keskus, 2014). The play is aimed at preschool-aged children. Join us and celebrate speed and commotion, the power of being little and the miracle of growing!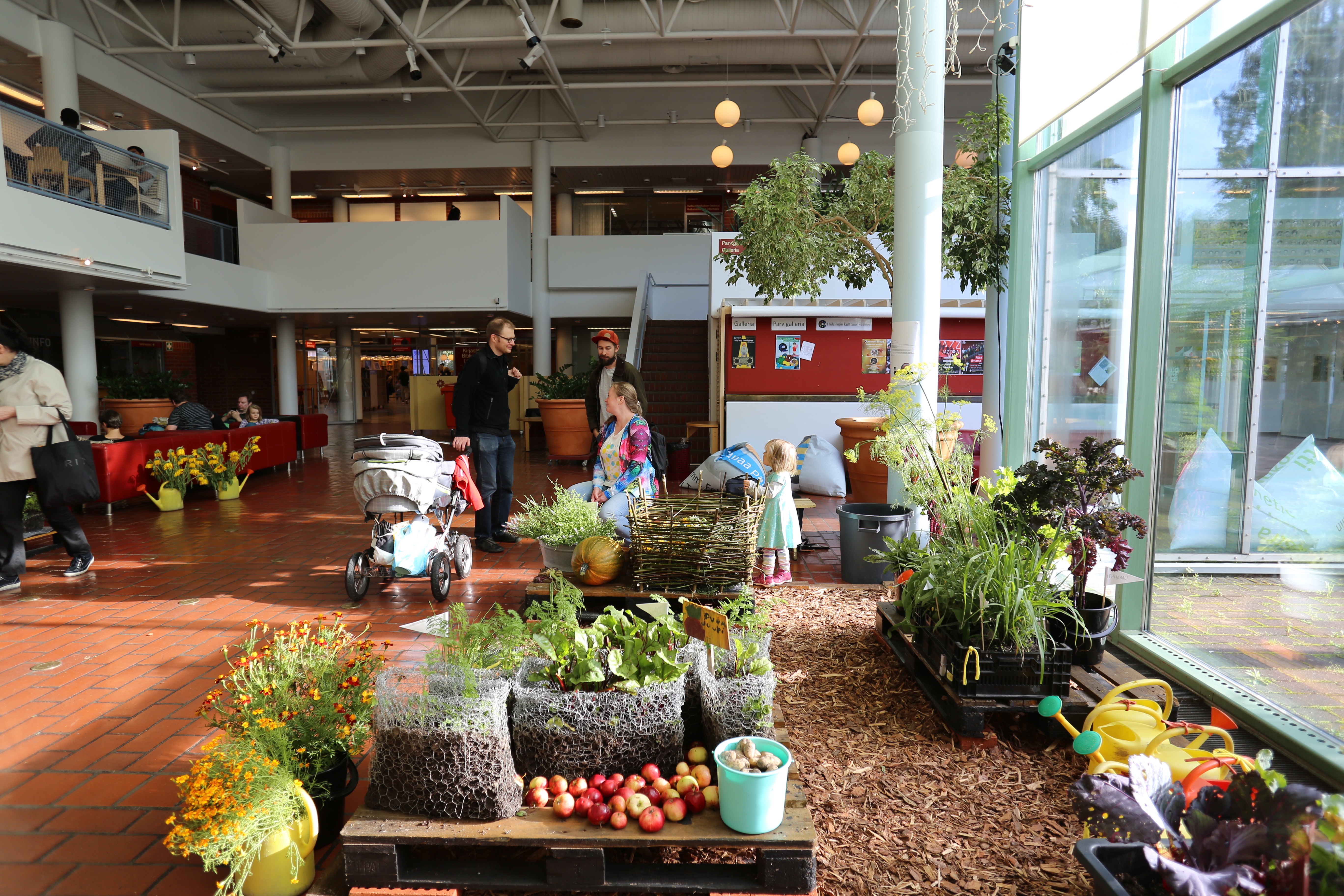 Photos – Matti Kurkela, Illustrations – Camilla Pentti